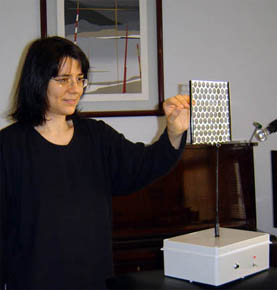 Hello, welcome to my little page about my first theremin!
Don't pay attention, the music sounds terrible, but I made this video only for demonstrate the theremin' sounds... hahaha. Here Iam trying to play the Vocalise N.1 Op. 81 by E. Panofka.
I finished to buit this theremin in September 3, 2005. This is a old version of the Minimum Theremin created by Arthur Harrison, the antenna is made of a piece of perforated steel foil.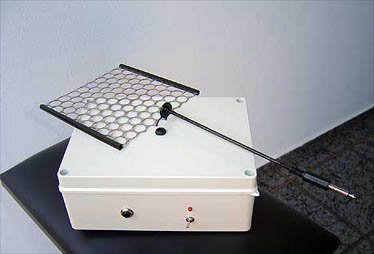 The antenna can be removed easily.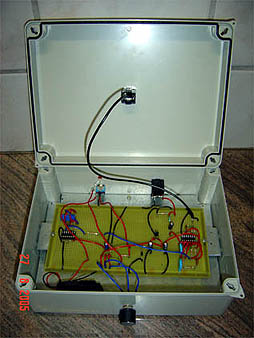 The ground plane made of a metal foil, mounted under the circuit board.
Ok, but... what is a theremin? Here are some great links about this musical instrument!